Preparing to build your plan includes determining who will lead the planning effort, gathering financial and customer data and then establishing the planning schedule. 2Thynk's GO! Process will provide an outline for these steps with templates and references for collection of key reports for use in your planning process. The initial preparation will also include analyzing this key data as an input to your planning.
Video, document and consulting resources are available to support you and your planning team throughout the process. Following the GO! Process will enable you to accelerate your planning activities and maximize the effectiveness of your planning time.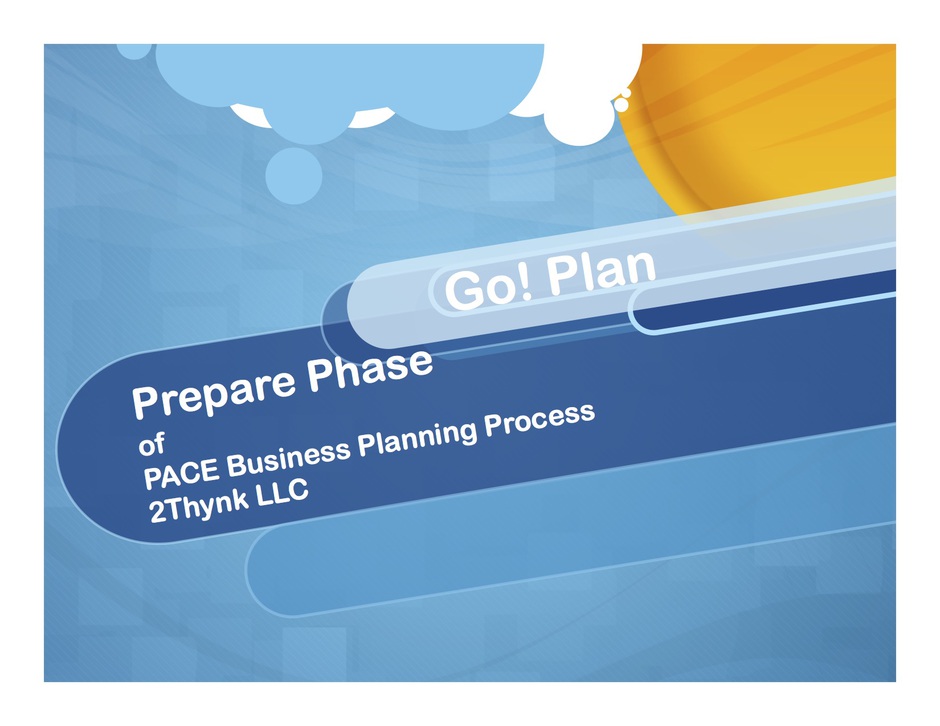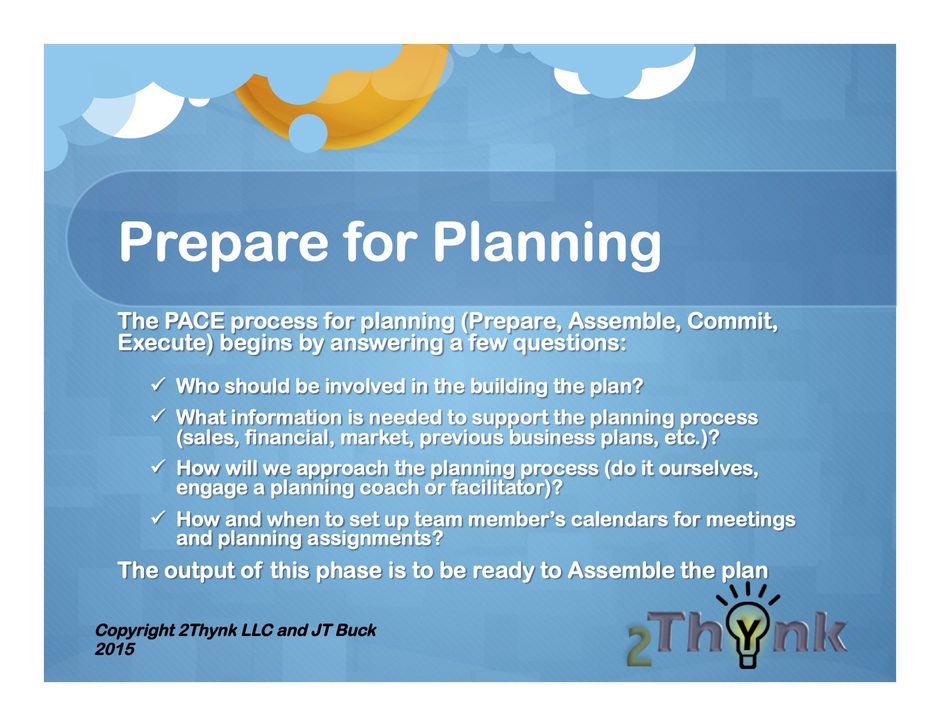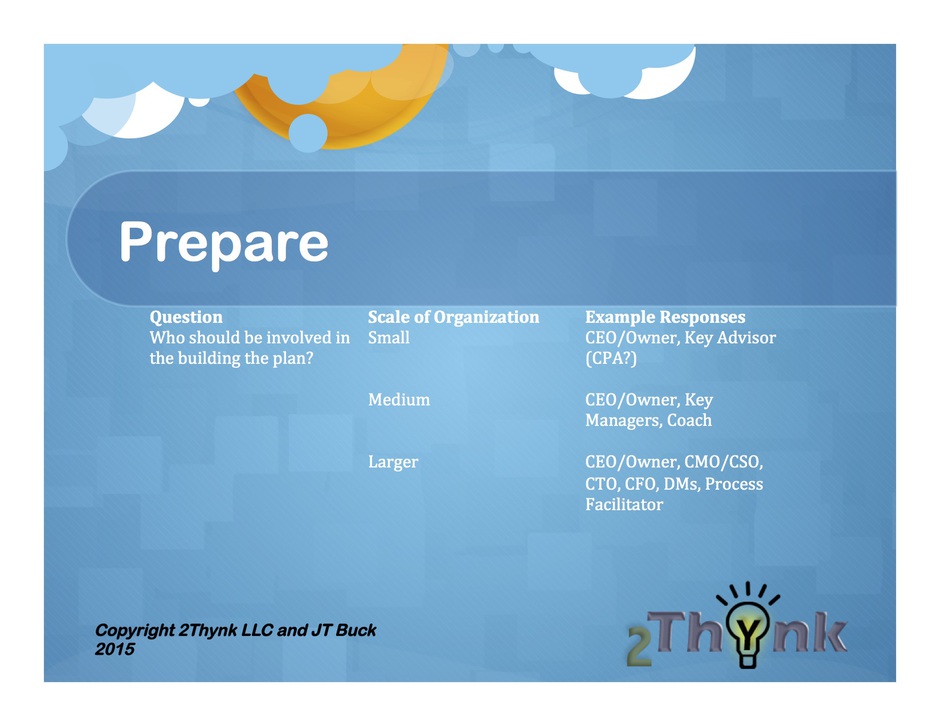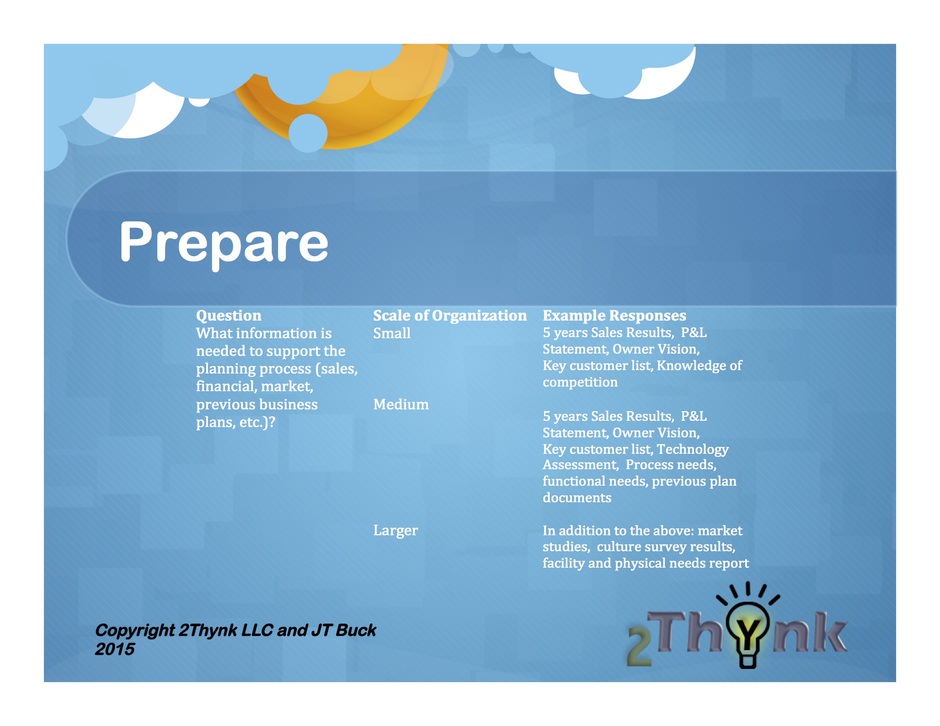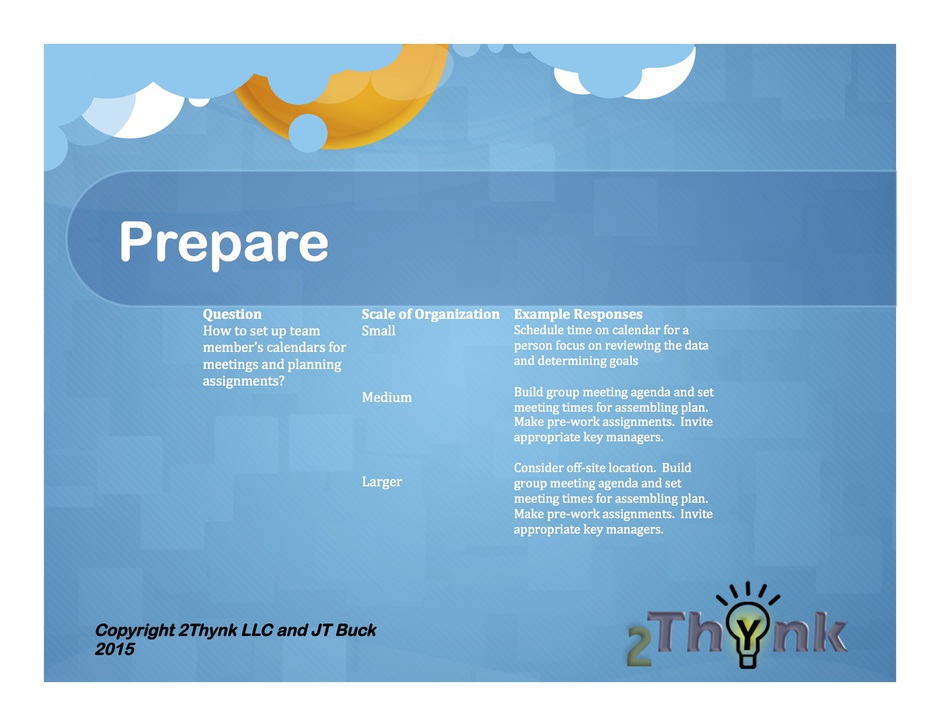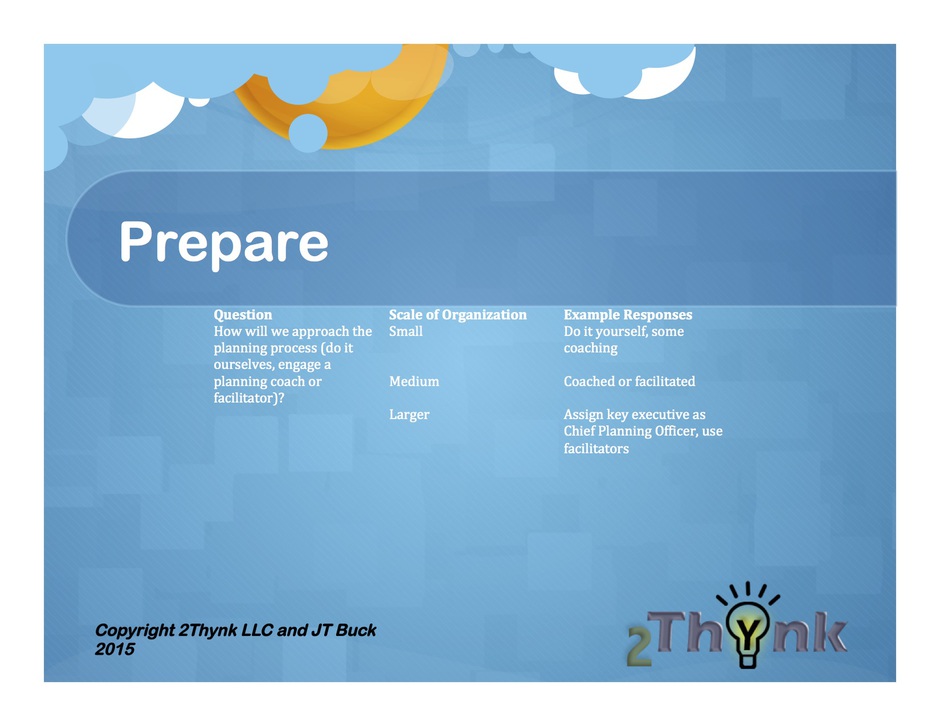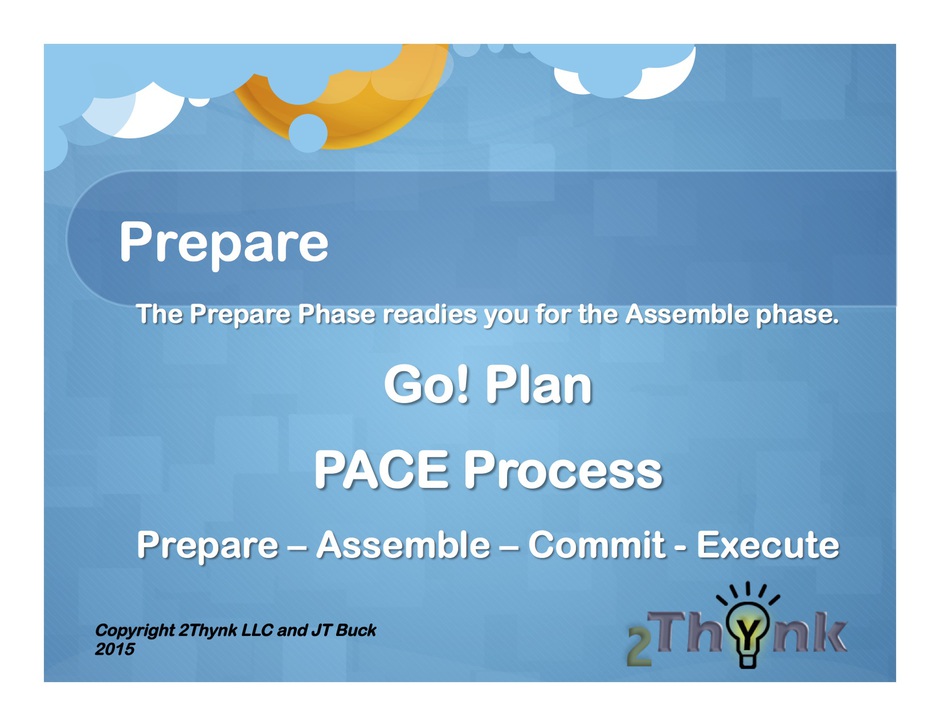 Invite participants, collect data, analyze needs, opportunities. Schedule process.

Find Out!

Describe and prioritize goals, assign accountability, allocate resources, set due dates

Find Out!

Share plan with and engage total team, implement Go! Meetings and set schedule

Find Out!

Monitor against measures, review progress regularly, manage the process, reward and encourage achievement

Find Out!